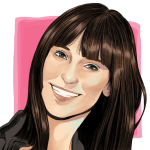 Dear tablet,
I warmly welcome you to the mainstream. Nice to meet you. I love using you. Your market share seems to be shaping up well. That´s why we want to produce amazing content for you. But before publishing in March 2014 I really have to research which system software is the best for SHIFT.
"Market research is a part of marketing and is also referred to as market analysis. It means to gather information about the target markets or customers. It is a very important component of the business strategy. It´s a key element to maintain superiority over competitors and it provides THE information to identify and analyze the market." That´s what wikipedia says. And so does Inga von Staden, our dean of studies. Doesn´t seems so be that difficult. Hmm.. but maybe it is? "The market research is the business of the Producer." – FUCK, THATS ME! I think, while browsing pages for pages for days! I reread statistics and tried to interpret them (in a right way). They do not speak for themselves! It strikes that there are statistics for any monkey business, but of course: except for the one I am looking for. It´s my mission to find out about the market share and the unit shipment of used tablet software in Germany. That sounds great, especially when I am overflown with statistics which I don´t give a damn about. Unfortunately, sometimes they don´t make any sense. It depends on the publisher and his interests in it. And it´s incredibly interesting that there are so many global surveys but to find analysis about the behavior of German tablet-user (and not for smartphones!) is almost impossible. That is really great as we decided to launch SHIFT for the start only in Germany…
Up to now I figured out that in 2010 Apple started with an amazing market share of nearly 80% worldwide. Android partially with only 8%. But everything changed in the last years. The market share of both met in the middle at about 50%. This is traced back to the fact that Apple lacks new customers. They prefer more and more Microsoft, Asus, Lenovo and of course Samsung. One reason might be the high price for the Ipad. A second reason are personal preferences, pro and anti-Apple attitudes also influence the decision. You can find a lot about emotional hostility on this topic.
All over the tablet-market is booming better than ever. Until the end of this year 200 million tablets will be sold. And it´s getting more unreal: the annual growth until 2017 will be 11% up to 350 millions tablets. 27% of German internet-users state to own a tablet-PC, half of them an iPad.
Who is the typical Ipad user? According to the amusing thesis of Eric Schmidt  he is a cultured man, anxious to this physically appearance and wealthy. Sounds a bit exaggerated but Apple likes to present them self in a special light. That´s why start-ups always prefer to produce for Apple.
Well, for now there are the best preconditions to produce for you, my dear little tablet. But, for which software? Automatically our team decided to produce for the Ipad. Though we still have to decide for which Ipad version.
And thanks to our mentor Lars Henriksen, (he pointed out that there is more than Apple outside the Institute of Animation, especially in Germany) I am sitting in the office, tortured by statistics, and desperate to find the right numbers. The internet is full of articles about the doom of the Ipad and the resurrection (of the dead) Android-Tablets.
Well, we will see, dear tablet.