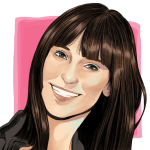 Les aventures de TinTin, Watchmen, Batmen, Spider-Man, Micky Mouse or Donald Duck – just to name some of the most popular global comic strips. Since several decades, comics are inspiring thousands of readers. The medium used to be entirely print based, due to the development of tablet pcs and improving resolutions the digital comic is becoming more and more popular.
Because of new, innovative content and technology, not only big publisher like DC or Marvel are getting the chance to acquire comic readers who usually wouldn´t be interested in old comic stuff.
With Shift – Tales of the Sentinels we want to create an interactive journey. Get involved in our story and be part of our unique story world!                                                                                             But storyworlds aren´t  born overnight. They require considered authorship, strategic planning and effective and intelligent use of social media. That´s why we´re going to present you in this blog our journey – from preproduction to the launch in March 2014.
We would like to give you an exclusive insight in our production pipeline with all ups and downs. Have fun, don´t hesitate to participate in our discussions, like our posts or give us feedback!
Transmedia storytelling is evolving radically, allowing producers, writers, content creators and artists in every medium to reach across multiple platforms and connect with more audiences than ever before. Take the chance and go on an exciting journey with us
Best,
Sabrina
- Producer of Shift -
Explore more on the storyworld shift in Marcel Durers article!