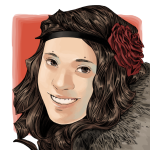 Sometimes I go into a book shop or a library to browse in illustrated books. Photography, comics, art, design – graphic novels. A couple of years ago I´ve been walking around in my hometown library. Looking at the shelfs, examining different book covers – I feel really sophisticated doing that. Then I saw this one book. It glew turquoise. Took it, opened it, had a look at two pages. I touched the pages. Turquoise, blue, grey – a public swimming pool. I remembered swimming. I could smell it. My corner of the mouth fell down.  I coudn´t bare what I was seeing. I clapped the book and walked away. I knew this was one of the most beautiful graphic novels I´ve ever seen.
The pictures had burned themselves into my memory. About two years later I found the book again, sat down and read it in one turn. Bastien Vivès graphic novel Le goût du chlore THE FLAVOUR OF CHLORINE  is based on a colour concept. It tells the story of a young man swimming. There is very little text. It feels like a film. The dynamic of movement is captured in a very authentic and poetic way.
Bastien Vivès created another graphic novel with the same level of cinematic experience. Polina tells the story of a dancer, from joining a strict Russian ballet school as a young child to finding her own way – idea of expression and place to live as an adult.
Whereas Le goût du chlore had it´s strengh in the colour concept, this masterpiece is told in black, white and beige. The focus lays on the body and dance.
Felix, the Art Director of Shift, told me that Bastien Vivès made a lot of other more classical comics. Some comics with very powerfull storytelling – some comics with fighting and action – no arty farty Intellectual stuff. I was surprised and excited. Excited to learn more about his work. I see working in the project Shift! as an amazing opportunity to learn more about the comic genre and to understand the production process of an Ipad comic!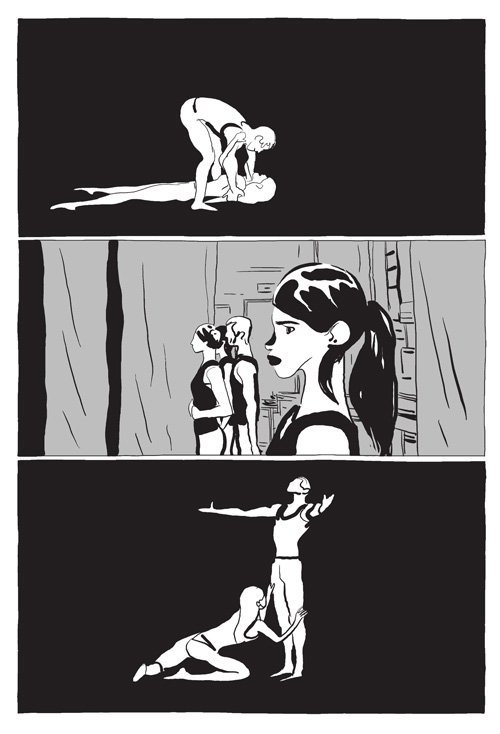 © Bastien Vivès